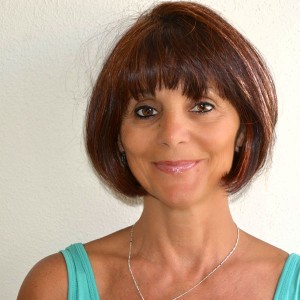 Teresa Riccardi is the broker/owner of Int'l Realty Inc. of Clearwater, Florida.
She got into the real estate world in 1994, after almost two decades in the professional business.
She has an accounting background and was the proud owner of a successful certified public account practice in Como, Italy. With this profession Teresa helped hundreds of people with her financial and accounting services for over 16 years and was registered in the Italian National Board of Accounting Auditors. After selling her CPA practice, Teresa opened two real estate offices in Italy and was personally successfully running the one located in Cernobbio, one of the most expensive and most exsclusive location on Lake Como. Shortly after Teresa was selling million dollars houses overlooking the lake and Teresa became very popular because of that.
Teresa Riccardi, your wonder broker
Teresa is also a Mortgage and Insurance Broker and has all the knowledge necessary to guide people through the process of buying or selling a house. Award winner Broker, Teresa is very well known for her volunteer works in the Community for being very much engaged in the Drug Free World Foundation, representing the United for Human Rights Foundation at the Political Lobbies in Tallahassee and in working with the "Community Volunteers" in organizing events for the Clearwater Community, such as "The Easter Egg Hunt" and "Winter Wonderland".
After moving to Clearwater in Florida, Teresa decided to go back to the real estate business because of her drive to help people, her love for aesthetic and her passion for beautiful homes.
Now here at Int'l Realty Inc., with my team, based on what is needed and wanted, we help people find their dream home.
Different solutions are available on the market today from residential or commercial properties to condos, waterfront properties, island properties, vacant land lots, new construction as well as investments with the opportunity of taking advantage of my property management services.
Int'l Realty Inc. brings the best deals to you. When you invest in Clearwater, you are investing in a dynamic community made of tropical beaches, beautiful green golf courses, natural parks, warm sunsets, great hospitality. Discover Clearwater →
Clearwater real estate is a real bargain when compared to the other hot spots in the State. You will find yourself in a tropical paradise, with all the benefits you can find in the city living. Clearwater, Florida is the right place to make your dreams come true!
Find out all services →