Who is Teresa Riccardi?
Teresa Riccardi is the broker/owner of Int'l Realty Inc. of Clearwater, Florida.
She got into the real estate world in 1994, after almost two decades in the professional business.
She has an accounting background and was the proud owner of a successful certified public account practice in Como, Italy.
With this profession Teresa helped hundreds of people with her financial and accounting services for over 20 years and was registered in the Italian National Board of Accounting Auditors (Albo dei Revisori Nazionali dei Conti).
After selling her CPA practice, Teresa opened two real estate offices in Italy and was personally successfully running the one located in Cernobbio, one of the most expensive and most exclusive location on Lake Como.
Shortly after Teresa was selling million dollars houses overlooking the lake and Teresa became very popular because of that.
Teresa Riccardi, your superstar broker
Teresa is also a Mortgage and Insurance Broker and has all the knowledge necessary to guide people through the process of buying or selling a house. Award winner Broker, Teresa is very well known for her volunteer works in the Community for being very much engaged in the Drug Free World Foundation, representing the United for Human Rights Foundation at the Political Lobbies in Tallahassee and in working with the "Community Volunteers" in organizing events for the Clearwater Community, such as "The Easter Egg Hunt" and "Winter Wonderland".
After moving to Clearwater in Florida, Teresa decided to go back to the real estate business because of her drive to help people, her love for aesthetic and her passion for beautiful homes.
Now here at Int'l Realty Inc., with my team, based on what is needed and wanted, we help people find their dream home.
Different solutions are available on the market today from residential or commercial properties to condos, waterfront properties, island properties, vacant land lots, new construction as well as investments with the opportunity of taking advantage of my property management services.
Int'l Realty Inc. brings the best deals to you. When you invest in Clearwater, you are investing in a dynamic community made of tropical beaches, beautiful green golf courses, natural parks, warm sunsets, great hospitality. Discover Clearwater →
Clearwater real estate is a real bargain when compared to the other hot spots in the State. You will find yourself in a tropical paradise, with all the benefits you can find in the city living. Clearwater, Florida is the right place to make your dreams come true!
Find out all services →
Meet Teresa Riccardi's Superstars Team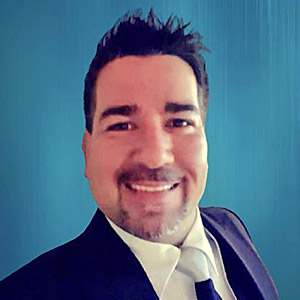 Joel Ferro NEW MEMBER
Joel Ferro was born and raised in Habana, Cuba. He was only able to leave the country after he finished his mandatory military service where he spent 2 1/2 years with the marine corp. After arriving to LA California one of his first jobs was as a manager of an apartment building for 3 years where he learned all about maintenance of apartments, collecting rent, fixing things, calling and getting professional assistance from electricians, plumbers, etc whenever needed. All about keeping the building in excellent attractive conditions and always producing more profit than losses for the owner keeping it clean and full of happy Tenants!
Also, worked at a Bank as a Sales Representative where he learned about loans, different types of accounts got awards there too for his impecable customer service and from getting an abundant amount of New accounts opened for the Bank. He loves participating in community activities where he has helped locals in natural disasters. Marched defending Children against the effects of Psychiatry Drugs. Helped with the distribution of many thousands of booklets to inform people about the truth about drugs. Also was pioneer to a major distribution of a book called Way to Happiness in Cartagena Colombia where that became the norm there and eventually helped the entire crime rate for the entire country.
He calls himself a Philanthropist and that is because he loves to help people from anywhere, any culture or any part of the world. He recently reached out to Teresa Riccardi, Broker/Owner of Int'l Realty Inc as he wants be part of a group with the Purpose to help people find new homes to live in and help them do whatever it takes to enjoy their purchased home with Int'l Realty Inc.
---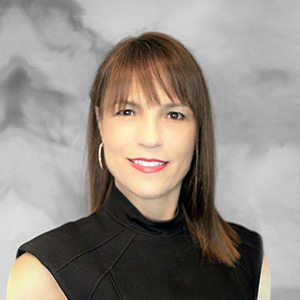 Carolina Gomez
Carolina Gomez was born and raised in Venezuela. She is a venezuelan lawyer and has worked in the legal field since she was a student. After she graduated she worked in the back office of a Bank as an International Lawyer. She was the founder of a Non-Profit Organization helping young people and children learn and know their Human rights. She moved to the US 13 years ago with all her family and helped her husband with his business with Public Relations for his school desk manufacturing company. She got into Real Estate mostly for fun and for her personal investment properties. Not too long ago she joined the Int'l Realty Inc. team and she is planning to get very busy helping people find their future personal homes and with their investments as well and make a difference in the Real Estate field!
---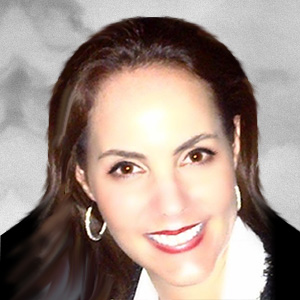 Ana Carlota Garcia
Ana Carlota Garcia was born in Venezuela but she had the opportunity to live and learn from the cultures of other countries. She is a Venezuelan Lawyer and, while practicing her profession, she met her husband. She then moved to Mexico and it was in Mexico that she fell in love with art, its history and all its expressions. She then started studying Art and became more passionate about it every day. Later on she moved to US with her family and its there that her husband and her, decided to invest in Real Estate and to be her own Real Estate Agent. And that's how my involvement with Real Estate started! Ana also did some charity work for her native country due to its difficult situation. Not too long ago, she joined the Int'l Realty Inc. team and looks forward to finding wonderful investment opportunities for her family, friends and anyone who wants to get peace of mind and profit from their investments!